At PROYECTO we provide superb craftsmanship and service through team collaboration.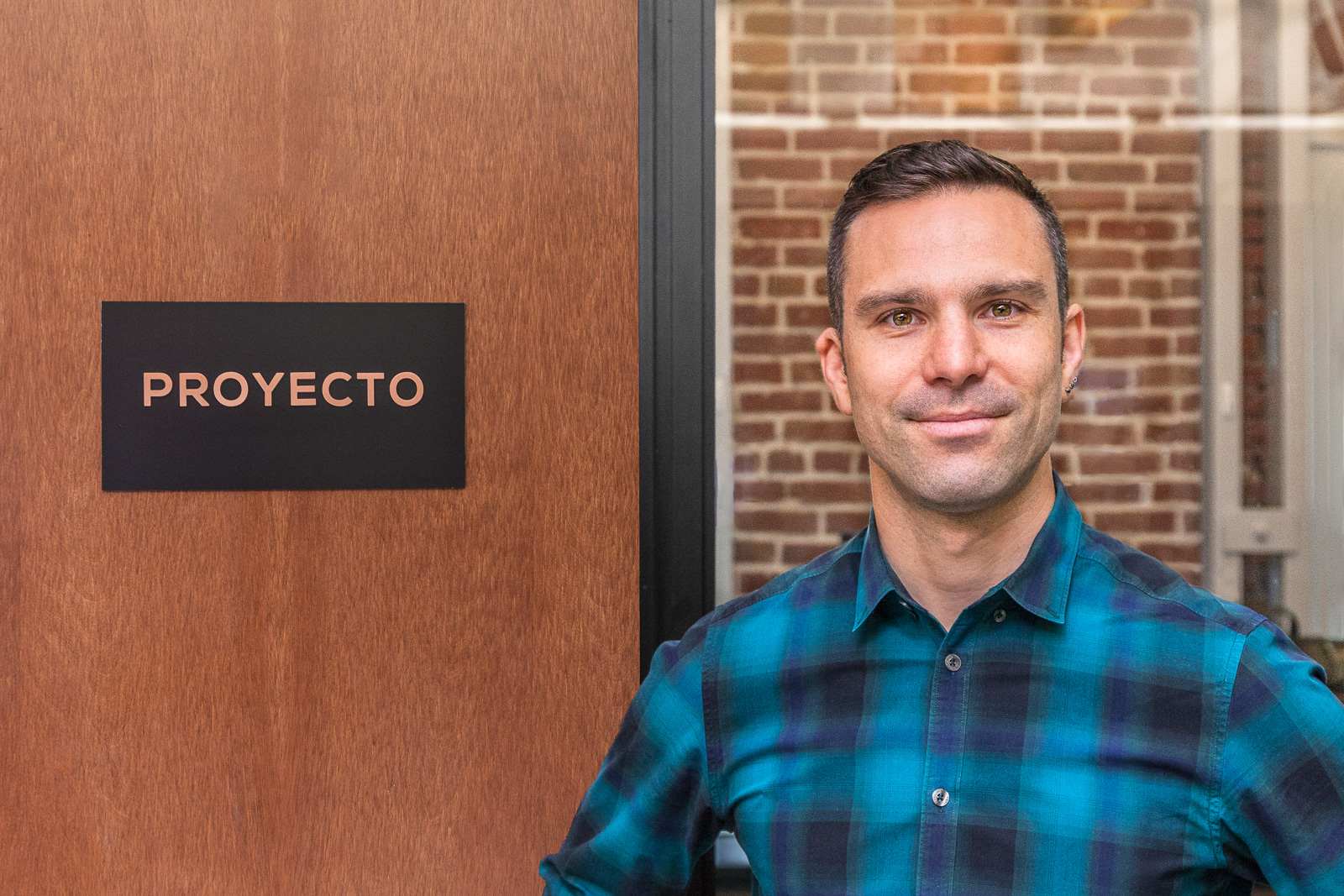 CO-FOUNDER, PROJECT DEVELOPMENT
Abe Wortman oversees the development of every home renovation and guides clients through finding the design and budget to meet their goals. Abe knows the value of service. In his previous career, he was a trained French chef and later became a sommelier before embarking on a career in designer real estate. He found his passion for renovation while crafting spaces that are as practical as they are beautiful. Now as general manager at PROYECTO, he brings his love of service and style to every project. Like finding the right glass of wine, he helps each client find the path to their dream home, and build a project that suits their taste while meeting their budget and time-line goals.
CO-FOUNDER, GENERAL CONTRACTOR
Manuel Navarro is a licensed general contractor and journeyman carpenter with over 20 years of experience working in the construction business. He has worked on a large range of projects from large skyscrapers in San Francisco to individual family homes throughout the Bay Area. His style is a blend of modern California and contemporary Mexico City design. Along any project there are often surprises behind walls and under floorboards. Manuel really shines as our "house whisperer" and with his build wisdom he finds creative solutions for any space. As GC at PROYECTO, he shows strong leadership to the build team and ensures the highest level of build quality.
PROJECT MANAGER
Brenda Pierce has a lifetime of construction experience. Her parents rehabbed houses for fun when she was growing up, so she knows what it's like to live without a kitchen or to have the entire family sleeping in sleeping bags on the basement floor while the house is being gutted. As she worked on her own projects friends and family started asking her to manage their home renovation projects and thus a professional project management career began. Brenda has managed construction projects for over 25 years and brings a wealth of knowledge and customer service experience. She knows you are going though a complex experience, and is here to help you though the process and keep you feeling in the know as your goals are realized.
PROJECT MANAGER
Greg Walker has been a project manager in the Bay Area for over 20 years. His resume boasts both high-end residential and commercial remodeling, restoration, and construction. He has assisted in the construction of some of Napa Valley's major wineries as well as many of the great estates in the Bay Area. Greg is tasked with handling every facet of projects and taking them to a successful completion.  Sergeant Walker is a Proud 6 Year, USAF Security Police Veteran of the Gulf War Era.  He keeps a cool and calm demeanor while providing a conscientious approach to all project challenges.  His experience prepares him well to keep our clients informed and on track from beginning to end.
OFFICE MANAGER
Denice Lucas is our amazing Office Manager, bringing over a decade of administrative and management experience. She is the hub of our communications and the point person for all of our employees. She has several years of experience working in Human Resources, payroll, and office management. She is currently working on her bachelor's in Human Resource Management.